Prime Minister's Export Award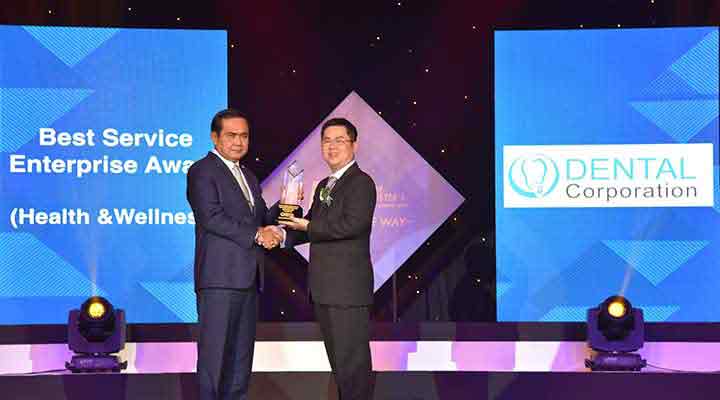 Bangkok International Dental Center (BIDC) is proud to be the First dental clinic in Thailand in the award's history to receive the prestigious Prime Minister's Export Award or the Prime Minister's Business Enterprise Award for Best Service Provider for Hospital/Clinics during the year 2015. Leading the way as Thailand's number one dental tourism exporter in providing excellent quality services to international patients.
The Prime Minister's Export Award (PM Export Award) is the Thai government's highest official award annually granted to outstanding Thailand owned exporters of services to showcase and acknowledge their top quality and high standards.The Prime Minister Award is presented by the Thailand Prime Minister by the Ministry of Commerce Department. This award gives importance to each winner's crucial roles in boosting the country's exports by projecting themselves, their products and services with excellent qualities and recognitions under their own registered trademarks, brands and designs.
In 2015, Dental Corporation the holding company of Bangkok International Dental Center (BIDC) receives the PM Award from Prime Minister, General Prayut Chan-o-cha. A mark of BIDC and its dental group's continuous dedication and progress as a dental center of excellence for dental services.
The Prime Minister's Export Award is a way to honour local thai exporters who strive to compete in the global market with their own quality products and services under registered brands, trademarks, and unique designs.