Straumann

Straumann dental implants are reliable, simple and versatile. Straumann implants has more than 20 years of clinical research that have resulted in over 3,000 independent scientific publications, offering the most extensively documented, clinically validated and practice-proven implant system in the market.
Types of Dental Implants from Straumann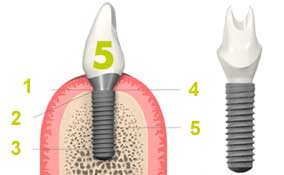 Straumann Bone Level
The Straumann® Bone Level implant provides a solution for all bone level treatments.The Straumann® Bone Level impalnt design is based on the latest technology and scientific know-how in implant dentistry. Moreover, it respects key biological principles, facilitates predictable esthetic results and offers straightforward handling in all indications.
The Bone Control Design is based on five fundamental biological principles:
respecting biological distance
optimal position of smooth and rough surface implant
biomechanical implant design
microgap control
implant surface osseoconductivity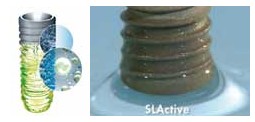 Straumann SLActive
The Straumann SLActive dental implant comprises of a new break-through surface that optimizes implant stability in the critical early treatment period and enhancing treatment predictability. It offers new treatment options linked with more security for clinicians and patients.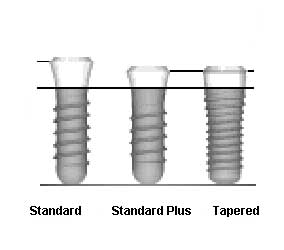 Straumann SLA
The Struamann SLA implant is the classic proven solution for predictable treatment and has been successfully used for more than a decade in all dental implantology indications.
Depending on the case indications, three implant lines of the Straumann® Dental Implant System are available:
Standard Implant: one-stage or transgingival healing
Standard Plus Implant: flexible solution for trans-, semi- or subgingival implant placement in the esthetic region
Tapered Effect Implant: solution for immediate and early implantation

Post dental implant placement, Nobel Biocare offers NobelEsthetics solutions and carries ranges of ceramic materials for prosthetics on implants such as Procera® Crown Alumina and Procera® Crown Zirconia. Procera zirconia abutments and crowns are also offered on Straumann dental implants.