Porcelain-fused-to-metal (PFM) crowns at BIDC Thailand Dental Hospital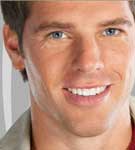 Porcelain fused to Metal (PFM) crowns and bridges have been used for decades. Porcelain-fused-to-metal crowns are in general stronger than ceramic crowns and provide good natural looking teeth.
There are different variations of PFM crowns and bridges varying with the amount of gold alloy content contained within the dental alloys:
PFM standard alloyed crowns & bridges
PFM semi-precious alloyed crowns & bridges (>50% alloy)
PFM high-precious nobel alloyed crowns & bridges (>85% gold alloy)
Full gold crowns
The higher the percentage of gold alloy in crowns, the more adaptable the crown is and less tendency for appearance of black gumline in the long-run.
Advantages of PFM Crowns
in general, less tooth structure removal for PFM crowns relative to ceramic crowns
More durable in terms of biting pressure for biting and chewing
more adaptability where the tooth and crown meet
Types of PFM Crowns

PFM standard alloy crown
established and has been used over time
economical crown material option

Porcelain fused to metal (PFM) Crowns
PFM noble crowns
better adaptability than standard alloy crowns with high gold content
less tendency for oxidation and black gumline in long run
good esthetics and durable
strong relative to standard alloy and full gold crowns

Full Gold Crowns
does not oxidize and produce black gumline over time
more expensive option
tradeoff in natural aesthetics look
BIDC Thailand Dental Hospital Dental Laboratories
At BIDC Cosmetic Dental Center, BIDC has its own dedicated in-house dental laboratories within its 7 storey dental building in ensuring quality checks and standards. This also enables immeidate chairside shade selection and adjustments as well as faster logistics and turnaround timings for more effective treatment scheudling. One dental laboratory specailizes in ceramic esthetic labworks. A second dental laboratory specailizes in dental proshetics (crown, bridge and dentures) over dental implants.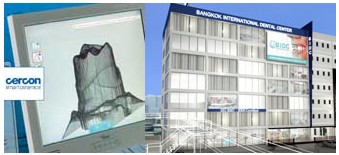 Dental Makeover Dental Crowns Cases at BIDC Dental Hospital
With natural esthetics and advances in techniques, dental crowns and a dental makeover can now be done in a matter of days!
See our case gallery done at Bangkok International Dental Center (BIDC).