Cerec Crowns

CEREC, developed by Sirona Dental System, is a restoration milling machine that enables ceramic restorations such as inlays/onlays, simple crowns and veneers to be made.
CEREC® is an acronym for Chairside Economical Restoration of Esthetic Ceramics. As the name implies, your dentist is able to restore damaged teeth in a single appointment using a ceramic materials milled by the Cerec unit.
Advantages of Cerec
Cerec may be done in a single visit
Temporary crowns, inlays &onlays or veneers are not required as the prosthetics are milled by real time by the machines
Tooth-colored ceramics
Cerec Process
Teeth evaluation and checkup
Tooth preparation of teeth
Coated teeth with a safe, tasteless powder, create optical impression
input optical impression into software to plan and customize tooth restoration
Cerec machine mills prosthetic
Fit restoration, polished and bond prosthetic to teeth
Cerec Inlay and onlays Restorations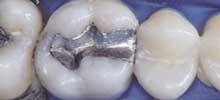 Before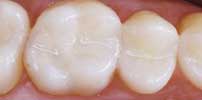 After
Dental Makeover Porcelain Crowns and Bridge Cases at BIDC Dental Hospital
With natural esthetics and advances in techniques, porcelain veneers and a dental makeover can now be done in a matter of days!
See our case gallery done at Bangkok International Dental Center (BIDC).