Contact Us : International Traveller's Guide
Step 1: Send us or Email Us Information on your Dental Needs
If you are interested but are unsure what your dental needs are, please email us or send us:
1) a brief description of your current dental condition
2) what your main dental issues are
3) OPTIONAL: any digital photos taken from a digital normal camera
4) OPTIONAL: any digital x-rays or x-ray film taken against a light box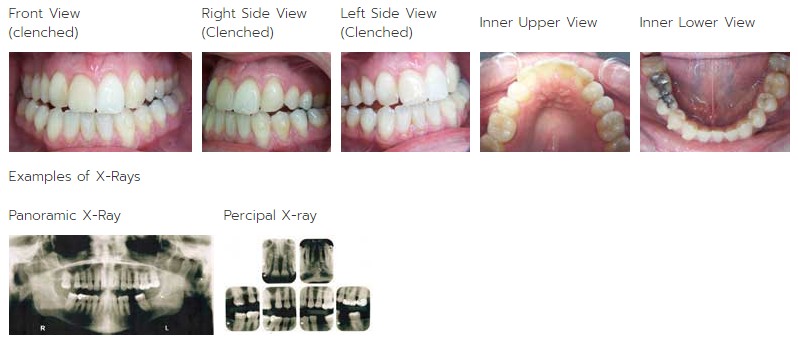 ---
Step 2: Plan your Trip and Hotel
Upon determining in you would like to get dental treatment aboard, you are able to book your airtickets and hotels either via the internet or through your travel agents for the recommended duration of stay.
Bangkok Internaiontal Dental Center (BIDC) in Thailand has corporate rates and hotel links nearby the dental center that you may like to simply enquire via email or call on for your travel planning convenience. Please feel free to see a listing of our hotel links or email us on any travel bookings on your behalf.
BIDC is the only dental clinic in Bangkok within its own mini boutique hotel within its 7 storey dental building.
---
Step 3: Book your Dental Appointment
Prior to purchasing and confirming your airticket and hotel stay, contact our dental center via email or call us to make an appointment booking letting us know your arrival and departure dates.
Appointment Via Email :

This email address is being protected from spambots. You need JavaScript enabled to view it.

or

This email address is being protected from spambots. You need JavaScript enabled to view it.

Appointment Via Phone (Dial from Overseas) : +66 2 692 4433, +66 2 245 0055
Walk-in Appointment : Preferrable Calling Hours (Bangkok Time): Mon-Sat : 1000 - 1900
Bangkok International Dental Center (BIDC)
157 Ratchadapesik Road
Ding Daeng
Bangkok 10400
Thailand
See BIDC Location Map
Bangkok International Dental Center - BIDC dental center has a team of over 70 dentists, thus anytime for an appointment is fine. For faster scheduling and dental laboratory works , it is recommended that your first consultation visit falls on a Monday to Saturday afternoon.
---
Step 4: Confirm your Dental Appointment and Trip
Purchase your airtickets and accomodations after an appointment has been made with our center.
If you do already have plans for a trip and vacation to Bangkok and are unsure about having your dental treamtment done abroad, please feel free to make an ad hoc appointment by calling us or simply walking-in to our dental center for a checkup and consult while in Bangkok.
---
Common Considerations for Dental Treatments Abroad
There are a several factors individuals commonly consider prior to getting your dental treatments done abroad and to deciding which dental clinic:
1) Cost Effectiveness
One of the first considerations individuals from abroad ponder on is the lower dental treatments fees in Thailand. Whilist comparing different treatment fees and clinics in Bangkok, it is also good to take specical note of the range of material quality (crowns, bridges, veneers, dental implants) charged for treatment. Various dental clinics may use lower grades or varying material types in trading off with the treatment fees.
2) Dentist Qualifications
Varying clinics also has diffeing team of dentists - general dentisits treating all areas; specailists referrals treating only specific areas; local dental graduates versus overseas dental graduates with better apt language capabilities and expereince in handle international cases.
At Bangkok International Dental Center (BIDC), we differientiate from other dental clinic in Bangkok becuase over 85% of our dental specialists are overseas dental graduates trained in the USA, UK, Australias or other parts of the world. BIDC works by a referrral system whereby each portion of an individual treatment are handled only be specialists. Our team of well-reputated and Thailand's top dental specialists impels BIDC as the leading and fore-front dental services provider for both local and international patients.
3) Service Standards
Services standards are assured at our BIDC dental center. BIDC is the largest dental clinic in Bangkok and the first dental clinic in Thailand certified by Moody International Certification Ltd, an independent international accreditation organization, as UKCAS ISO 9001:2000 certified in the area of dental services.
4) Post Care for Dental Treatments
After dental works are completed, bi-annual checkup by your dentist is still required. If you are unable to travel aboard for re-checks, you are able to have your bi-annual check done back home by your local dentist.
There is a one year local warranty for all dental labworks done at BIDC Dental Center with reasonable use and without unrealistic stringent clauses (such as making frequent vistis back to Bangkok) that other varying dental clinics do occasionally set up in fine print.
5) Timeline for Dental Treatment
Effective scheduling, quick but quality checked labworks and treatment timeline is important in handling overseas cases. BIDC Dental Center is one of the very few dental clinic in Bangkok with two full-fledge dental laboratories within its same compound for its natural aesthetic labworks and dental implant prosthetic labworks. An on-site laboratory enables immediate shade selection and correction.