IPS Empress at Thailand Dental Hospital

The IPS Empress System, developed by Ivoclar Vivadent, started more than 15 years ago is one of the most established ceramic restorative system globally. The IPS Empress System has been used in over 33 million restorations and is continously being developed.
The IPS e.Max ceramics is an esthetic, cementable, all–ceramic restoration without a coping meaning that there are no dark metal substructure as with porcelain fused to metal alloyed (PFM) crowns and bridges. This means that the crown and bridges are porcelain throughtout, even at the back of the teeth.
Advantages of All Porcleain IPS Empress e.Max Ceram Crowns & Bridges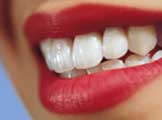 Empress e.Max is metal-free Ceramic
Empress e.Max has high translucency
Empress e.Max provide natural and esthetical look
Empress e.Max has good biocompatibility
Empress e.Max's abrasion behavior similar to that of natural enamel
BIDC Thailand Dental Hospital Dental Laboratories
At BIDC Cosmetic Dental Center, there are two dedicated in-house dental laboratories within its dental building for immeidate chairside shade selection as well as chairside adjustments.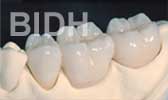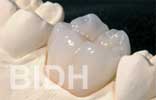 Dental Makeover Porcelain Crowns Cases at BIDC Thailand Dental Hospital
With natural esthetics and advances in techniques, porcelain crowns and a dental makeover can now be done in a matter of days! View BIDC case gallery done at our dental center.