Cercon Porcelain Crowns & Bridges at BIDC Thailand Dental Hospital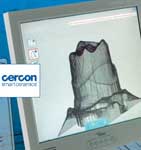 Cercon smart ceramics, developed by DeguDent, is a full ceramic system. This high-tech all-ceramic materialoffers extremely natural aesthetics paired with excellent biocompatibility
Cercon Smart Ceramics provides improved aesthetics comparied to other porcelains due to the white zirconium oxide milled substructure and veneering porcelain Cercon® ceram S, optimal shade match to the existing natural teeth may be done.
Cercon Smart Ceramics is biocompatible that has been verified by the medical application for about 20 years with no allergic reactions reported in the published literatures. Cercon smart ceramic provides good insulating behavior against cold/warm influences.
Cercon crowns and bridges are durable and strong from the exceptional strength of zirconium oxide.
Advantages of Cercon Smart Zirconia Crowns & Bridges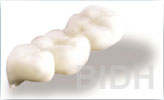 With computer aided assistance, cercon ceramics are precise
Cercon is strong and anti-flexural enabling muti-unit crowns and bridges to be made
Cercon provides stable function
Cercon has good biocompatibility
Cercon has strong hardness thus it is not easy to break and is able to bear big occlusion force
BIDC Thailand Dental Center Dental Laboratories
At BIDC Cosmetic Dental Center, our dedicated dental laboratories located on the 7th floor its our dental building specializes in zirconia cercon smart ceramic dental prosthetics - cercon crowns and cercon bridges. Having an dental laboratory provides the advantages of quicker labwork delivery timings and quality labworks standards.

Dental Makeover Porcelain Crowns Cases at BIDC Thailand Dental Hospital
View our case gallery done at BIDC dental cosmetic center. A dental makeover with crowns and veneers can now be done in a matter of days!